Brian Ng — product manager
The Brief:
Partner with client and facilitate design sprint to align stakeholders around a product vision.
For

Total Sand Solutions
Role

Facilitator
Date

July 2018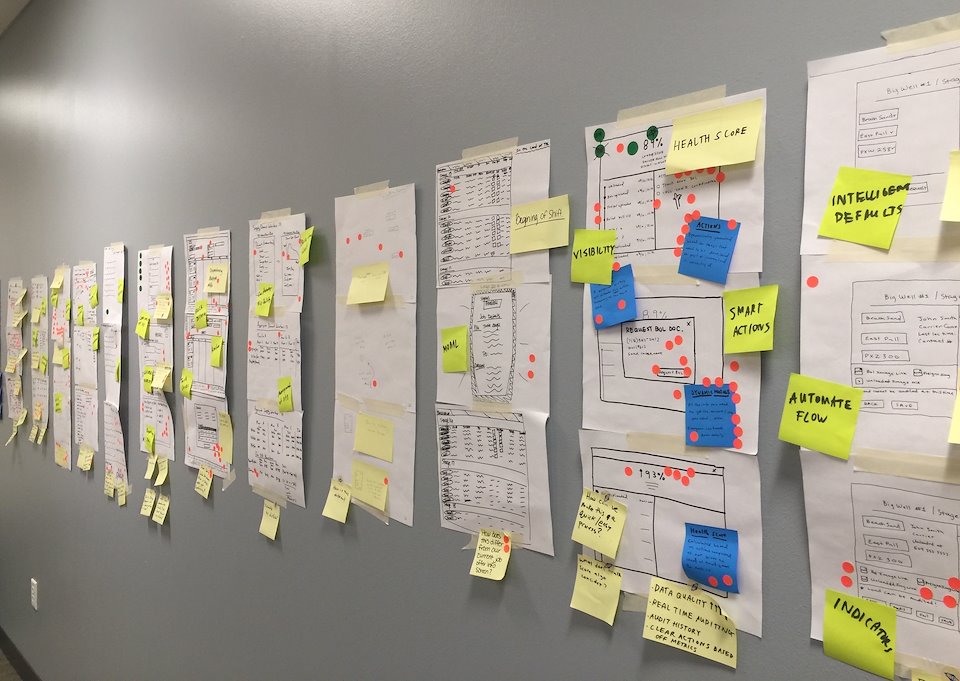 As Product Manager on the project, I was already engaged with the client and was working on stabilizing the project, streamlining operations, and incorporating user-centered design practices across our work. After learning there was a lot of disagreement on product direction between his main stakeholders, I suggested that we run a design sprint to align on goals and from that point begin to test and validate new concepts. They agreed and asked me to organize and facilitate a design sprint. Pictured here are the Solution Sketches the participants worked on.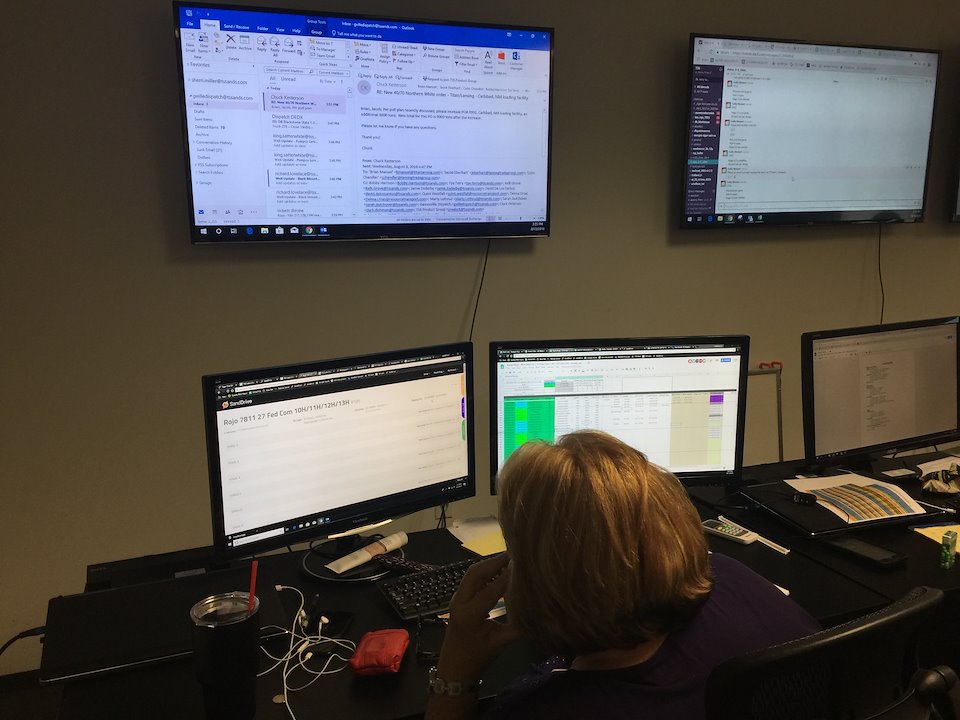 With lots of interest from potential customers and in an industry primarily run on pen and paper, TSS and their sand logistics software were well positioned for rapid growth. With this in mind, we decided to focus our efforts on the dispatcher user who was currently the linchpin in sand operations.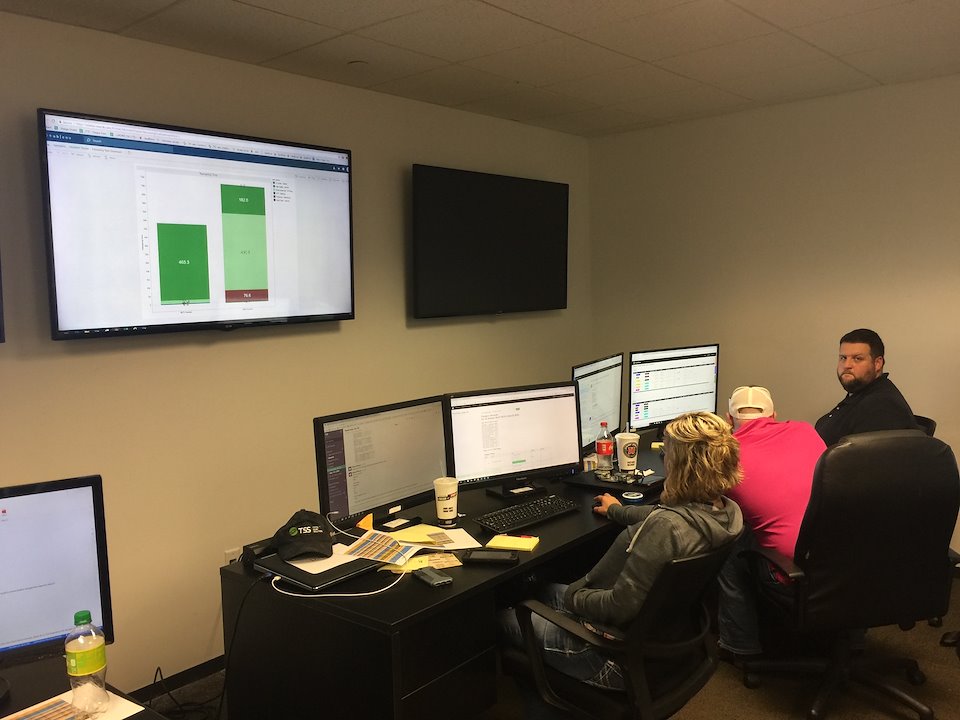 In person user observations revealed many pain points not observable through video chat. One example was the chaos of notifications via e-mail, phone/text, Slack, heads up display, etc. that was painfully obvious on the ground and led us to explore opportunities in automation and advanced scheduling.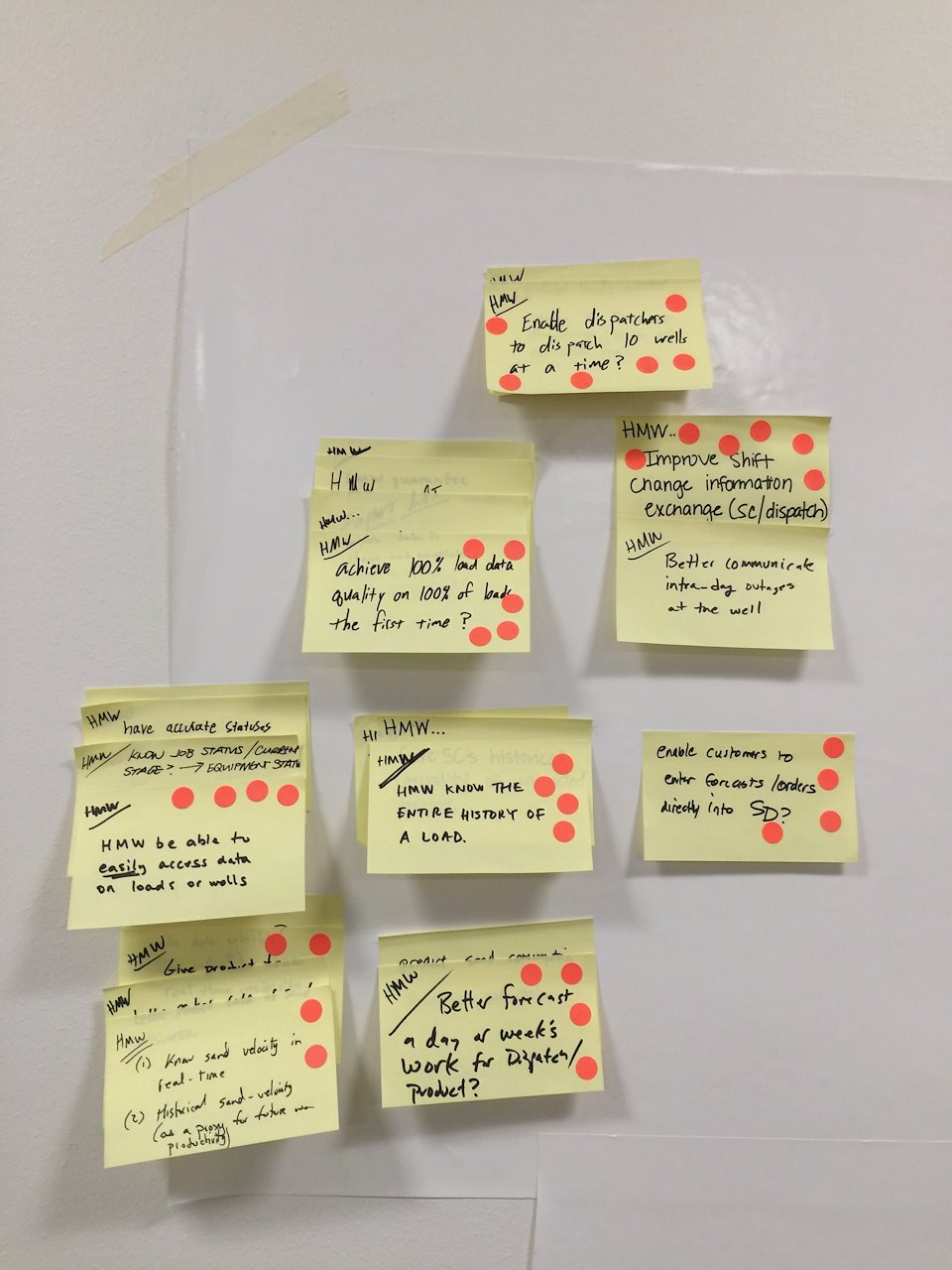 Our user observations was reinforced by our top How Might We. Our client's stakeholders wanted to see how we might enable dispatchers to dispatch 10 wells at a time (currently they max at 3 or 4).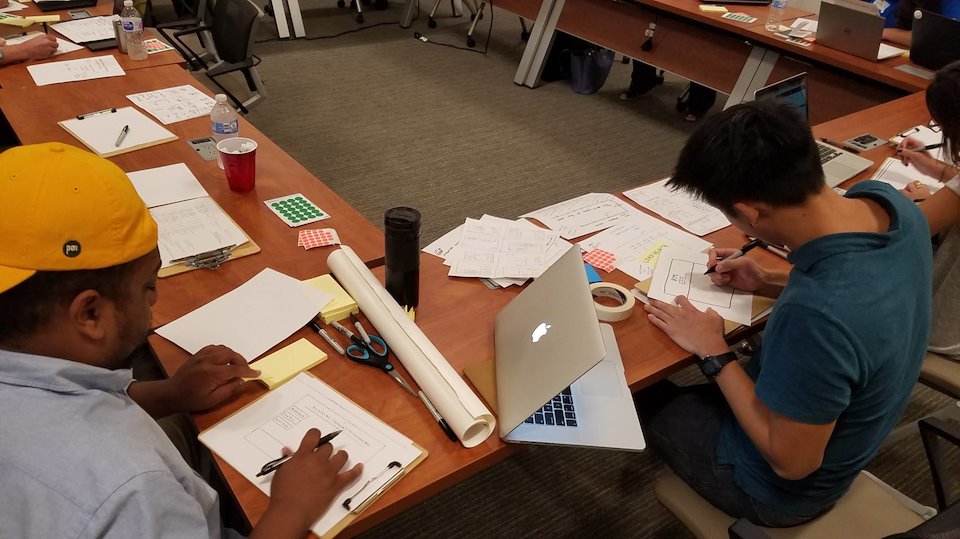 In the afternoon of Day 1, we jumped into 4-Part Sketching to start activating our creative juices. By focusing more on doing and voting, versus talking at each other we were able to keep the ball moving forward. Many of the workshop participants were not familiar with design sprints/thinking or user experience. They were experts in their respective areas so had valuable knowledge to share, but often had conflicting priorities. Getting them to all agree on a 2-year long term goal was a huge success in itself…getting them to draw and feel creative was an awesome bonus on top of it all!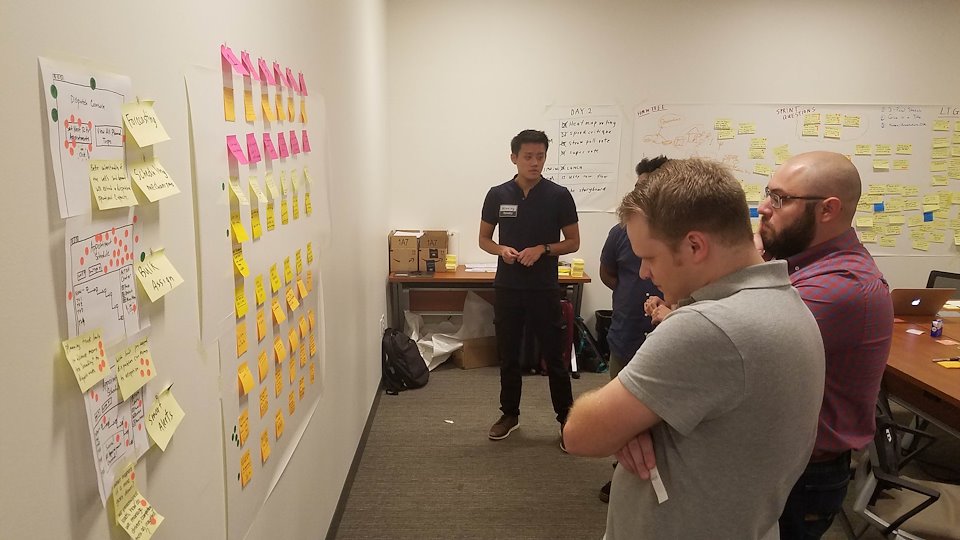 Here the product owner is deciding which user flow we will move forward to storyboarding. Throughout Day 1 we learned that apart from automation, dispatchers were also the first line of defense when it came to the many issues that would happen in the "Wild Wild West", as they affectionately called it in the sand world. They needed a better way to plan ahead for their 12-hour shift so that they could focus their efforts on managing the many exceptions that occur in sand logistics rather than menial tasks.
Next
Bowling Alley iPad App